Darshan and Tejal's Proposal Shoot at Tintagel Castle
Darshan got in touch with me to ask me to photograph his proposal to Tejal, he told her he had arranged a photographer to take some pictures of their visit to the Camelot Castle Hotel and at the appropriate moment he would give me a signal and go down on one knee. I had been in touch to suggest a suitable place with a great back drop.
Luckily Tejal said yes, it was such an emotional moment and I felt really honoured to be able to share this with them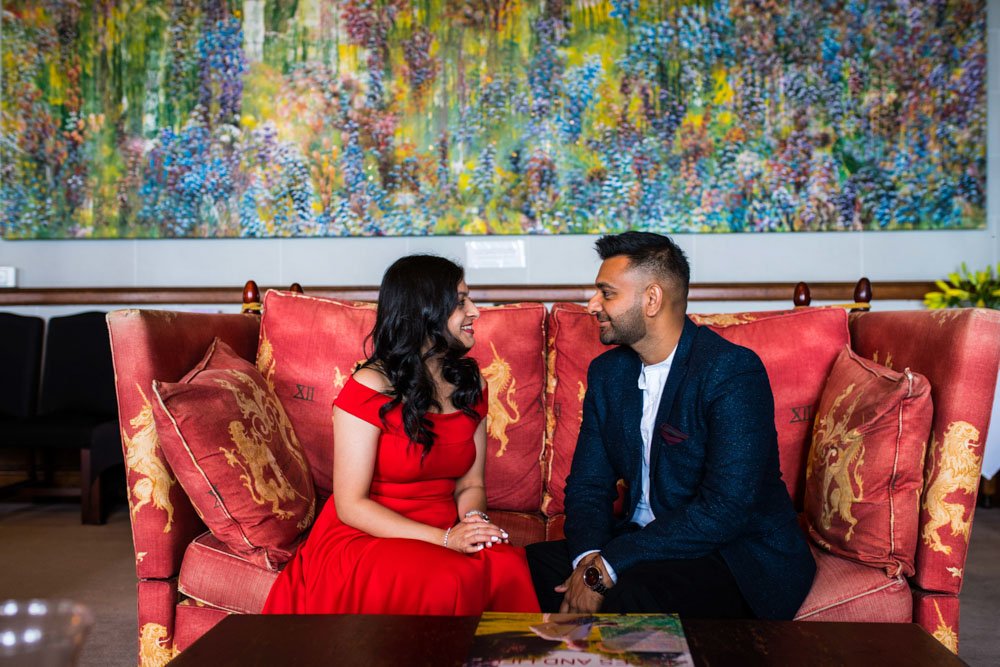 They were such a lovely couple and we had a gorgeous sky to mark the occasion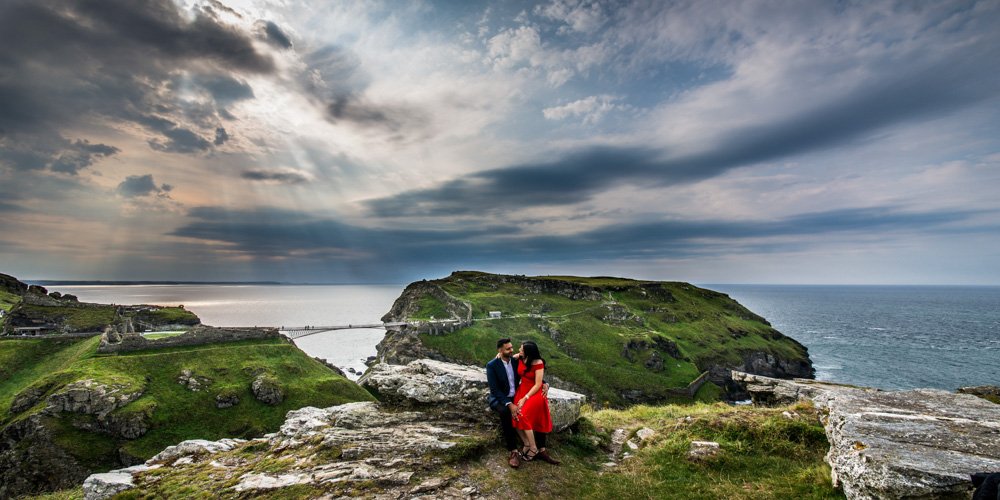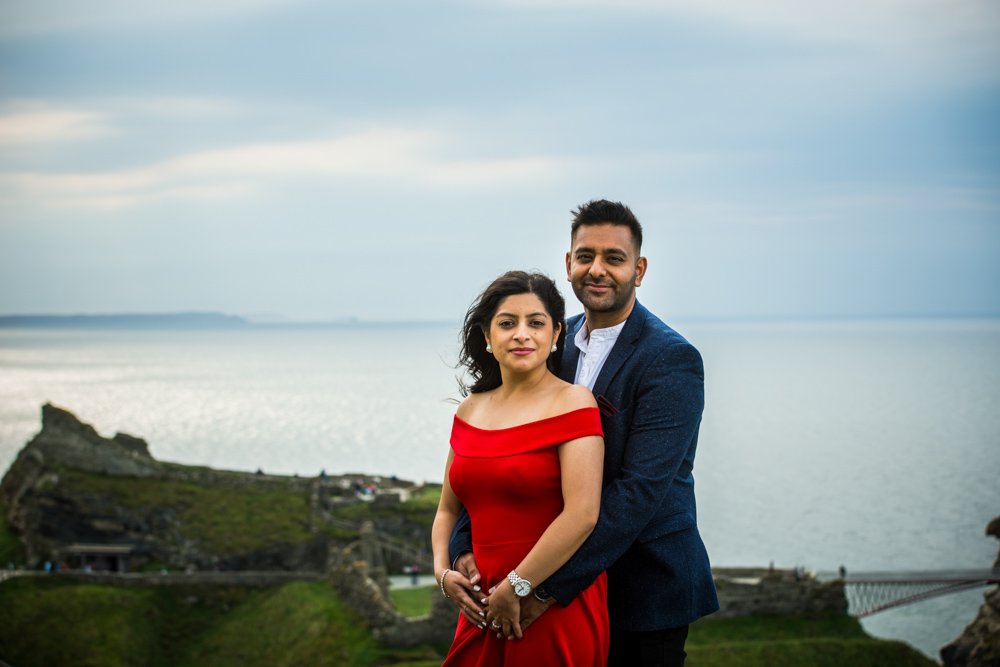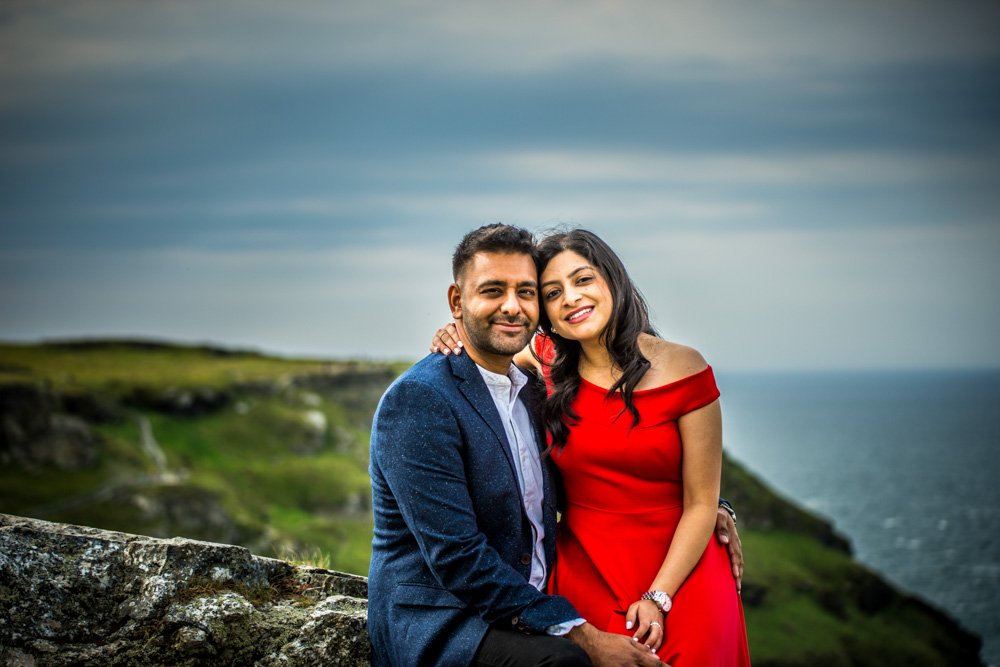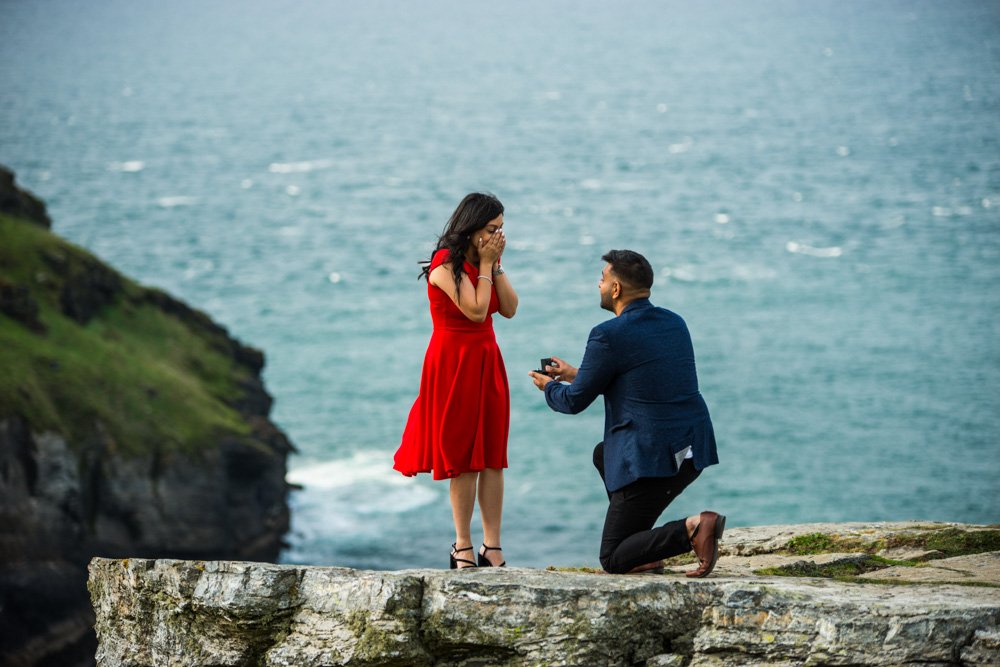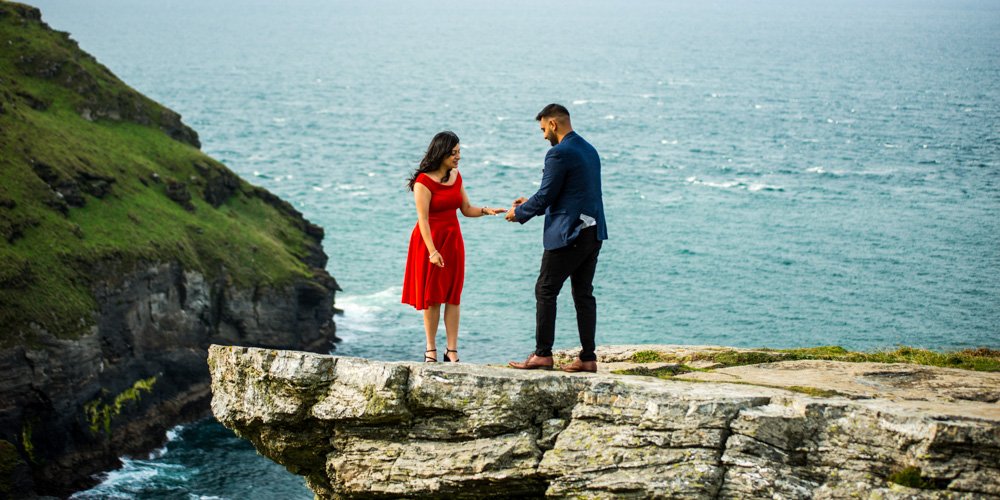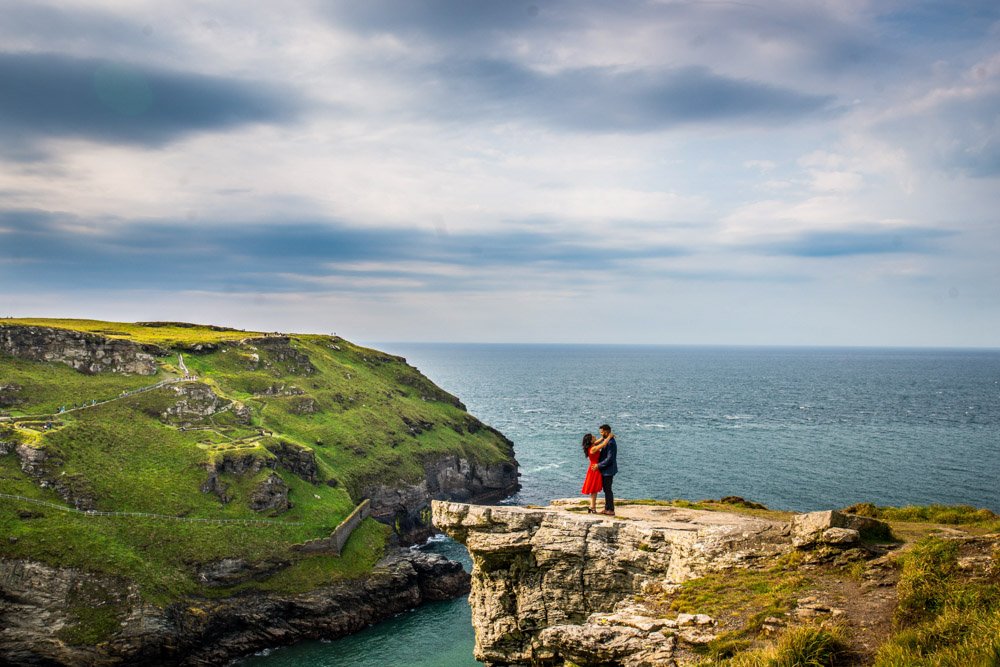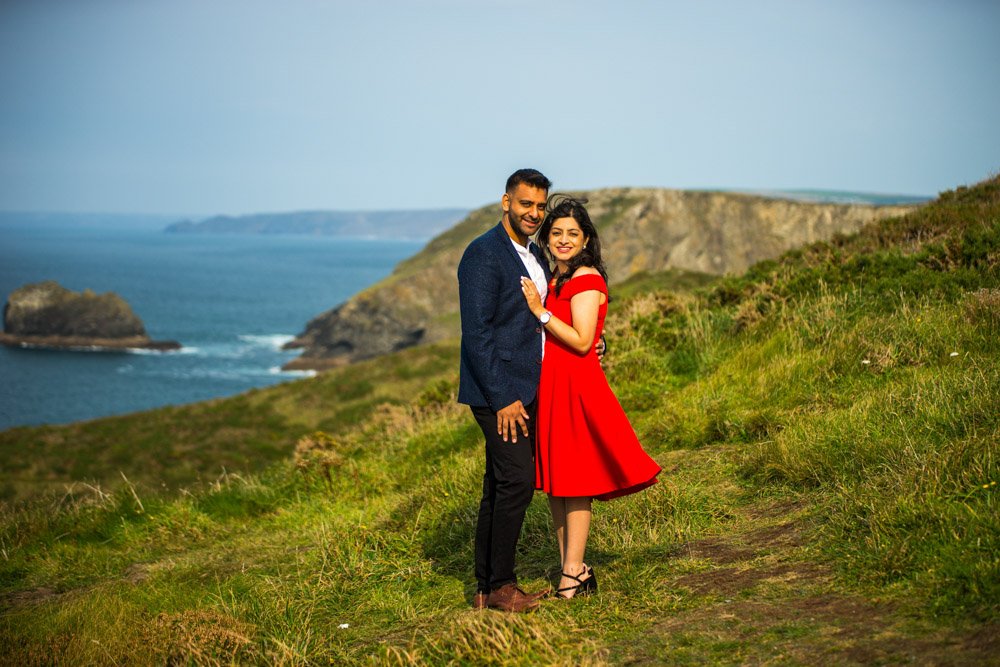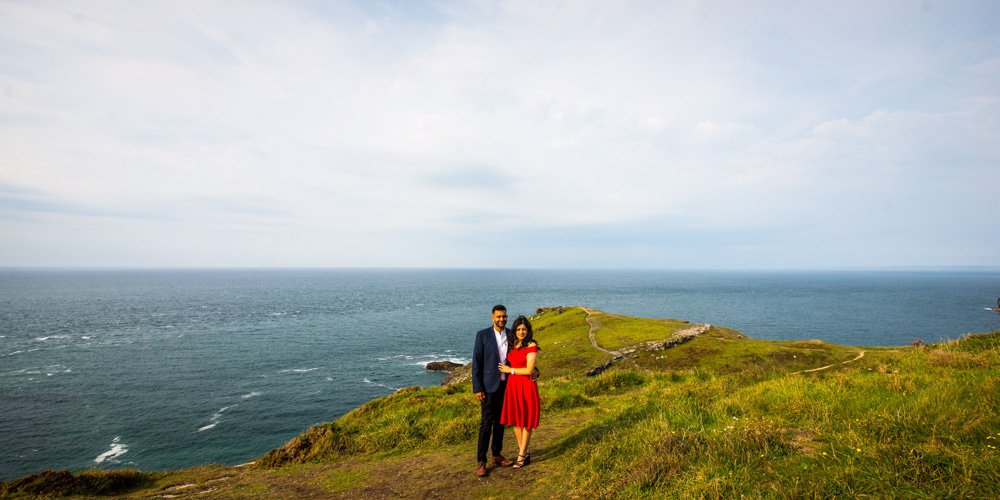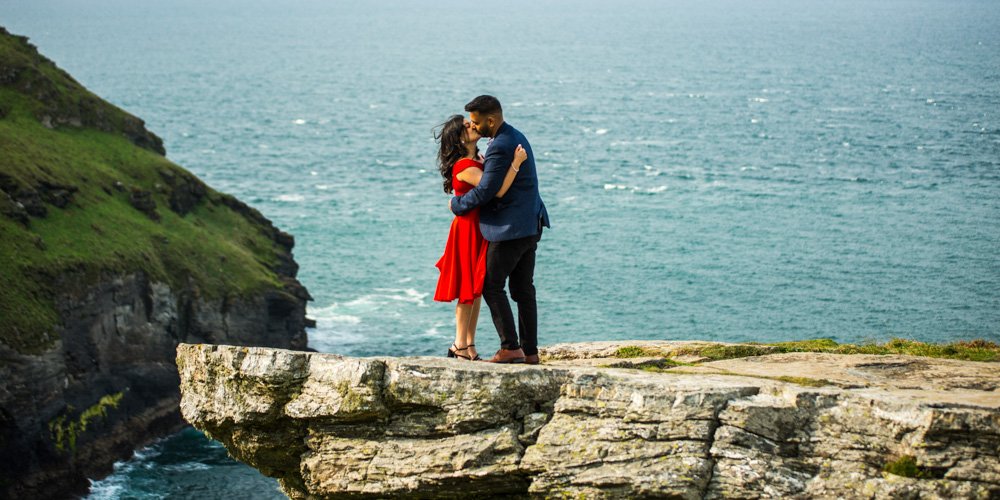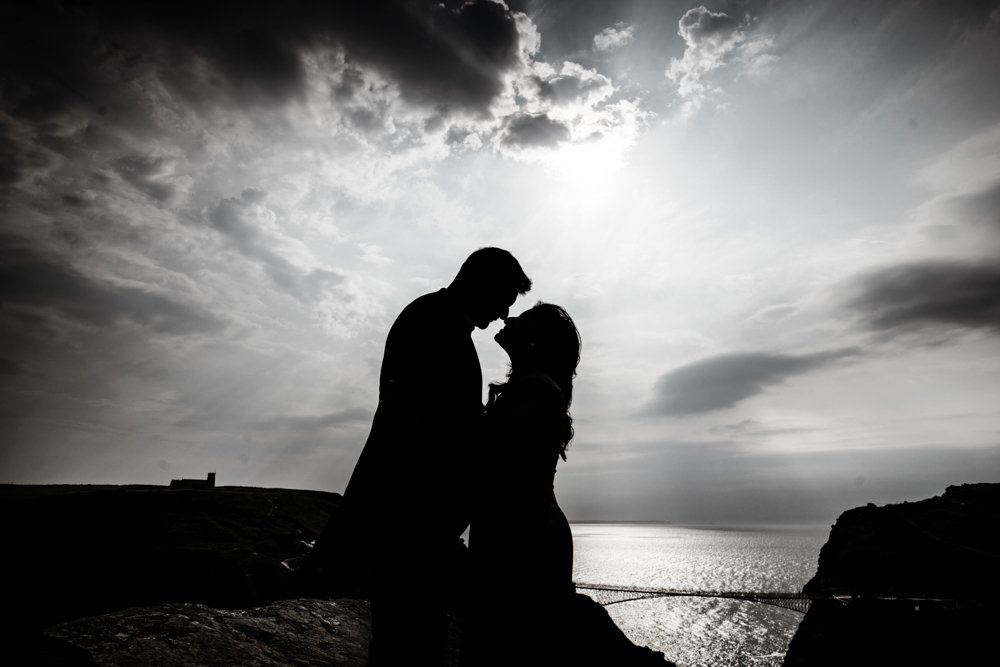 "Hello David, Many thanks for completing our photoshoot so quickly this is very much appreciated. Me and Tejal have viewed all the photographs and they are amazing to say the least, you have captured every moment perfectly. Words cannot express how grateful I am. Please do share with me ways of reviewing/recommending yourself as I would be more than happy to do so. We surely will send you a picture once we are officially married. Thank you once again Kind regards, Darshan and Tejal"