Alchemy Photography Frequently asked Questions
Frequently Asked Questions about your Wedding Photography
Do I actually need a Wedding Photographer?
Before you even start to set a budget for your wedding day photography, ask yourself this question.
Do you need a professional wedding photographer in for your wedding day?
Now think through that question with me and you maybe surprised at the answer. You will spend on average £7,000+ on a beautiful wedding venue; £1,500+ on that dream wedding dress; £800 on a classic car or perhaps a horse and carriage; over a £1,000 making your venue room gorgeous for your wedding breakfast; yet another £1,000 on making sure the Groom and your Bridesmaids look amazing. However when you wake up tomorrow morning to go on your honeymoon, what will you have left? From all that paying out, what will you have that will last for the rest of your life.
Wedding Photography is all you have left from your wedding day
The venue will have the next couple. Your flowers will wilted. The cars returned. Even your own memory will fade, you'll forget details which your think you never will.
Have you any advice for our wedding day plans to get the best photographs?
It's really hard to plan out the timescale for your wedding day, as there is always something which will change at the last minute. I'd advise allowing around 2 hours of time for milling, photography, drinks etc between ceremony and starting your wedding breakfast. So many people are really rushed on their day.
Silly as it may sound, but i'd suggest that you bring along some comfortable shoes (or welly boots) as well as an alternative. This way we can go and shoot in locations you otherwise may not wish to go, and it's a comfortable alternative for later on when no-one's looking!
Try to have something to eat in the middle of the day, as lots of people have nothing between some toast in the morning and their wedding breakfast at maybe 4pm. You'll feel a lot better if you eat something, and the champagne won't have as much of an effect!
Why don't I just get my Uncle Tom to photograph my wedding he's got a good camera?
Your Uncle Tom may want to enjoy the day without the responsibility and stress of capturing your day. Full time professional photographers have the best equipment, they know how do deal with poor weather, poor lighting, less than photogenic venues etc and know how to get the best out of you. Also professionals working with RAW files spend many hours after the wedding in post-production, so a single wedding is usually around a weeks work. I usually bring along 6 camera bodies and a range of high quality prime and zoom lenses, flashguns and off camera lighting equipment to every wedding.
Do you take 'Group shots'?
What guests hate about most wedding photographers… I'm sure you've been to a wedding where the photographer takes absolutely ages. They shoot loads of groups, before saying they're taking the Bride and Groom off for 10 minutes (and the come back over an hour later?) I bet you were bored!
On your wedding day I want you to actually have a wedding day, not a photography day. We can do as many group shots as you like, although to arrange groups does take time. I like to do a few really large groups then take a break and do smaller groups a bit later perhaps with a change of scenary as well.
As a general rule, 10 groups will take about 30-40 minutes, depending upon how many are in each group. It really helps if you have some efficient ushers. Your wedding photographs will look really natural, and for the best part of the day I'll photograph you having fun and enjoying yourself.
We will go through a list of group shots at the pre Wedding meeting but I can't guarantee that all the shots will be taken such is the nature of the wedding day and it will depend on timings not going astray and the willingness of your guests to take part.
Do you have insurance?
Yes, I have public liability and professional indemnity insurance.
Anyone photographing a wedding should have proper liability & indemnity insurance with coverage up to £1 million.
Can we have colour and Black & White photographs?
Of course, everything is captured in colour, and can be converted to Black & White, sepia, colour popping etc later at your request, I always include some examples on your disc.
Do you offer engagement photographs?
I'd suggest that we do an engagement shoot as part of the pre Wedding meeting. It's a great way for you to get to know me, and start to build what I hope will be a great working relationship. It's a really informal shoot, and invariably takes about an hour by the time we get chatting. We'll have a lot of fun, and get some really great pictures, and i'm sure you'll love them all.
The Orchid package includes an engagement shoot or it can be added as as option to any other package.
How do we book you?
After an initial consultation in person, by telephone, by email or Skype should you choose to book with me bookings are taken on a first come first served basis and secured with a £100 deposit.
When will our images be ready to view?
Depending on workload they are usually ready between 1 and 2 weeks after your wedding and can be viewed on an online gallery, where you and your guests can view and order images. 
What if my Groom says my bum looks big in my dress?
Your Wedding deposit can be transferred to your next wedding!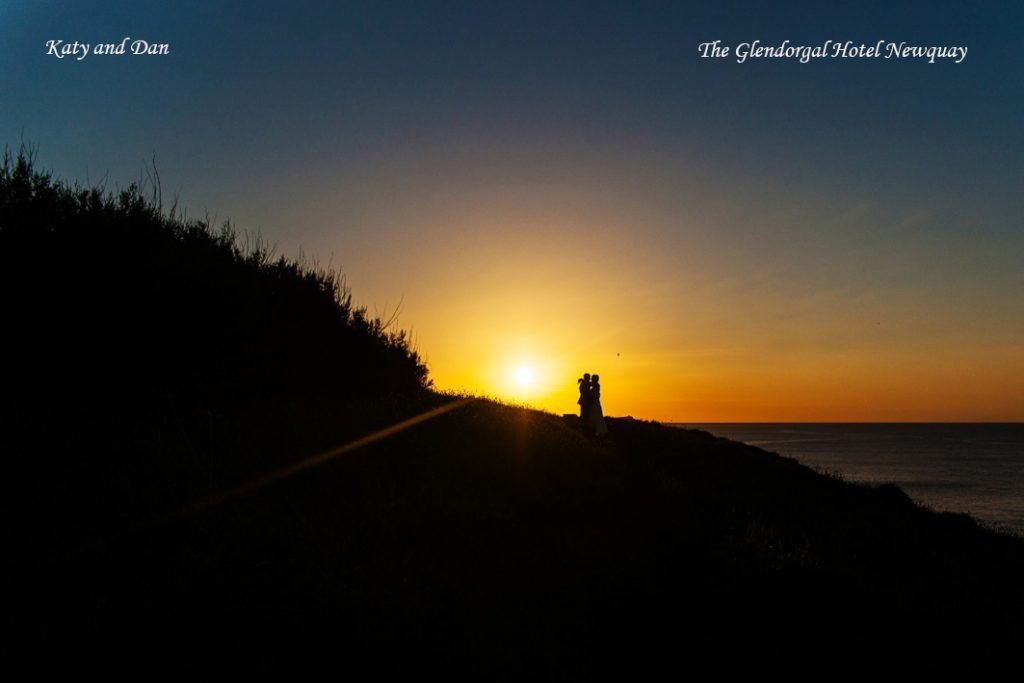 Alchemy Photography Wedding Photographer Cornwall
6, Trecarne Gardens, Delabole PL33 9DP
01840 212546