Polhawn Fort Wedding Photographer
Cornwall Wedding Photographer Alchemy Photography is a preferred supplier at Polhawn Fort for Wedding Photography and  is one of the UK's Top 30 wedding photographers
Polhawn Fort is one of those magical and romantic venues, that no matter what the season is always host to the most fairytale type of weddings.
 You know you're close to arriving when the road narrows, and closely hugs the coast until you arrive, the first glimpse you'll see of the Fort, is what I fall in love with, each and every wedding.  Occasionally it has been know for me to document Polhawn Fort weddings week after week, but it's a place that I could never tire of, each and every couple put their own personal stamp on the venue.
Polhawn Fort provides exclusive use for the couple and their guests, and that exclusiveness extends to the secluded cove nestled below the Fort.  You'd be forgiven for thinking that Polhawn is in the middle of nowhere, when infact it's neighbouring Cornish towns  of Looe, Fowey and Polperro are just a short drive.
Polhawn Fort is a one-off, unique kind of place. It stands alone, quite literally. So if you're looking for a coastal wedding venue to make your own, you've probably found it. Imagine a home-from-home vibe and you're halfway there (if 'home' happens to be a Napoleonic fort, complete with drawbridge.
To see one of our Christmas weddings on Polhawn Fort's Blog see Polhawn Fort Wedding Photographer
We now offer Ceremony Videography, check out my Wedding Packages Page for a cost effective way of adding video to your Wedding Day for a Video only package see Cornwall Wedding Videography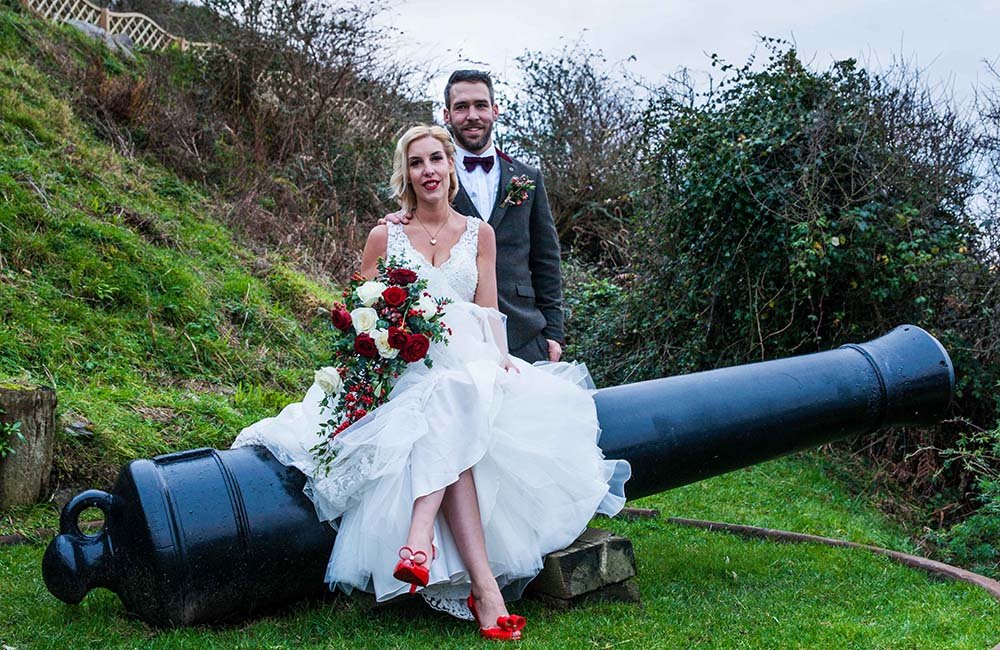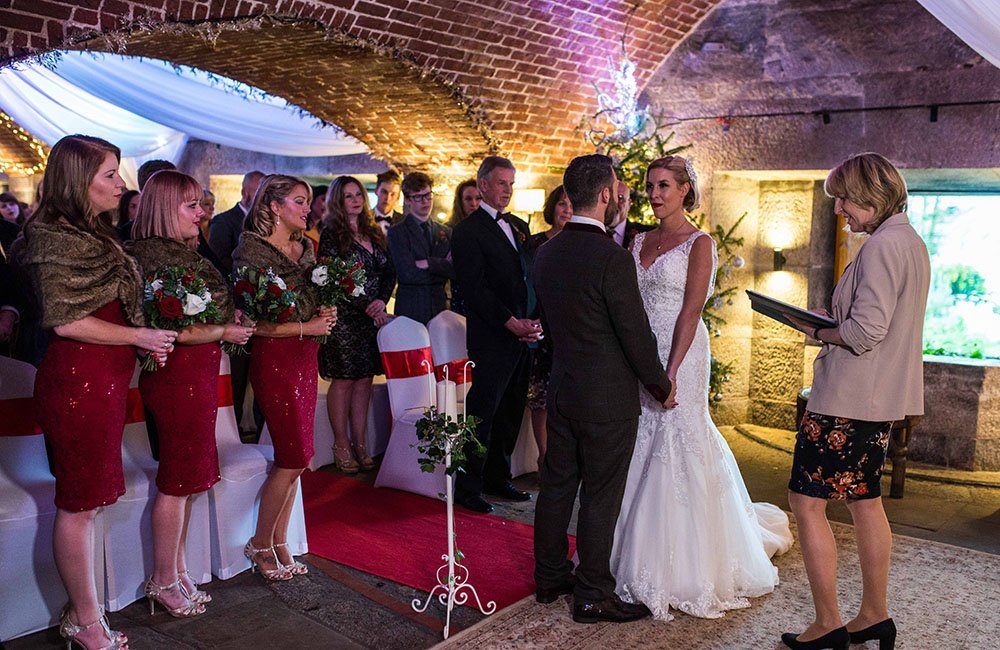 Alchemy Photography Wedding Photographer Cornwall
6, Trecarne Gardens, Delabole PL33 9DP
01840 212546