HOW TO CHOOSE A WEDDING PHOTOGRAPHER
It could be one of the hardest decisions you make in the whole wedding planning process.
How on earth do you pick the right one for you?
I've been photographing weddings for a number of years now. I've shot around 400 weddings in that time and I've talked to a lot of couples looking for their photographer.
So I decided to put together my own little guide on picking the best photographer for you.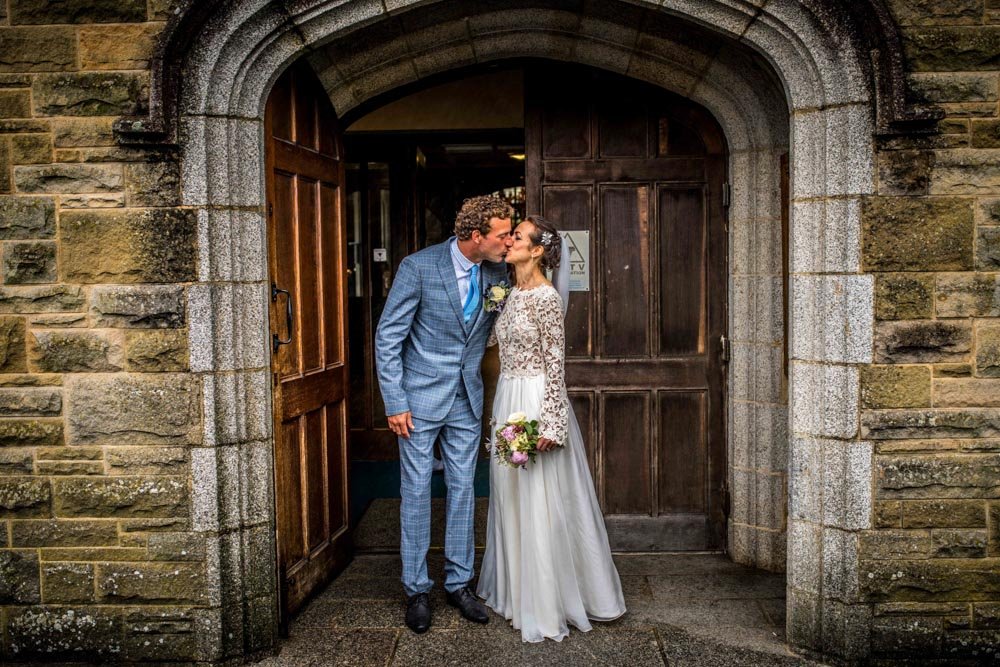 STYLE
Decide on your favourite photography style. There are dozens of different types and styles of photographers so it can get a little bamboozling. But I think for the purposes of wedding photography you can break it down into three broad categories.
PHOTOJOURNALISM /DOCUMENTARY / REPORTAGE
As the name suggests photographers who work in this style treat a wedding like a true real life event, which of course it is. They generally capture images as it happens with minimal intervention. Some of the serious photojournalistic wedding photographers will not do any formal or posed images. They concentrate on documenting the day as it happens – no interruptions and they won't influence anything.
The best photographers in this category have the ability to react quickly, anticipate moments, capture fleeting emotions and generally create a beautiful story of your day with their images.
THE ARTISTICS
In this category you've got the photographers who aren't purely documentary. They are artistic, they use light in amazing ways, they may have a real emphasis on couples' portraits.
These type of photographers love the pretty and they have an amazing eye for detail. They can find the beauty in your wedding and they use their photography skills to capture it. They will manipulate the setting, find the perfect light or backdrop, or create the situation to get that beautiful image, in some respects I fall into this category.
THE TRADITIONAL
This is what a lot of people (probably your parents) initially think of when you say wedding photography. Think a lot of posed formal images. The photographer has a lot of control over the setting and the poses.
So which style is for you. Research it, read the blogs, pinterest the life out of it until you have a good idea of what style of photography you'd like.
The reality is that many photographers offer a mixture of styles.
Personally I consider my style to be a mixture of documentary and creative. I spend most of the day capturing documentary style images of what is happening.
But I'm also a massive fan of the detail, taking more of a fine art approach to capturing that part of your story.
When it comes to the more formal shots I will have carefully chosen a location which offers me the best lighting and backdrop.
I'll still do a few of those family shots that your mum wants but if you want 78 group shots of every different family grouping combination I'm probably not the best person for that type of job.
2. MEETING YOUR PHOTOGRAPHER
We're all busy bees these days so it's not always possible to meet in person before booking. A lot of my couples don't live locally so I can't often meet them in person before they book.
One of the most common complaints I have heard from people in the past is that they didn't gel with their wedding photographer
You are probably going to be spending more time with your photographer on your wedding day than anyone else so it's a good idea to try to meet up beforehand.
If you can't meet your photographer in person then a Skype or phone chat is worth doing.
3. BUDGET
Like most things there's a massive variance between photography pricing. You can find full day coverage for a couple of hundred pounds or you can spend upwards of £5,000.
It depends on your budget and how you much you value your photography. I know that there are photographers out there who are quite frankly not charging as much as they should considering their talent but they are few and far between.
The cheap wedding photographers are cheap for a reason – they are not very good, they are not very experienced or they are not running a legitimate business.
Running a photography business is expensive. I invest in the best equipment and back up equipment and I have all those important but costly things like insurance, website, online galleries and the proper software and as I run my business properly all these items are factored into my costings.
If you find a photographer that you absolutely and completely love but they are above your budget then sit down and figure out a way to afford them. In the future when you are looking at your beautiful images you will not regret the decision you made to rearrange your budget.